WWE
Keith Lee Discusses WWE Survivor Series, Shoulder Tackling Adam Cole Into The Crowd On NXT
Bask in his glory!
Keith Lee has had a successful end to 2019 in WWE. At NXT TakeOver: WarGames he emerged victorious as part of Team Ciampa, and he was the last man eliminated in the men's elimination match at Survivor Series. Lee has also broken the internet in recent weeks, being the star of two GIFs.
During a recent interview with the New York Post,
the Limitless One explained he was shocked when he found out he was going to be one of the last men standing at Survivor Series. He said: "I stopped for a moment. And I looked around like, 'Are they sure that they're talking to me?' And then there was a brief moment of about seven seconds where I didn't do anything and gradually, randomly, casually say 'Oh crap,' because I have no idea, none. Limited time frame and figuring it all out is a big challenge in its own right."
On the November 27th episode of NXT, Lee teamed with Dominik Dijakovic against The Undisputed ERA for the NXT Tag Team Championship. During the match, Adam Cole was almost destroyed by the former PWG World Champion. As the NXT champion made his way down the ramp, Lee shoulder tackled him so hard he flew into the second row of the crowd.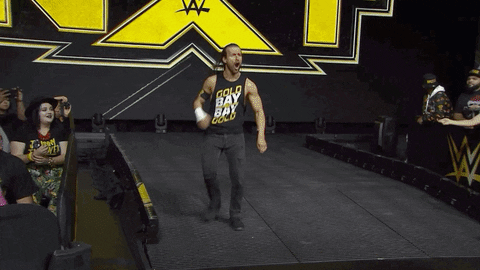 When asked about the incident, Lee explained that he did not think he hit Cole as hard as he did, and was just relieved his rival was not injured.
He said: "Yeah, because the first time I saw it, I didn't even believe it could be real. Like, I did not think that I hit him that hard. It was like a movie scene with wirework and they just yanked him out of the screen or something. He left the frame man. When I hit him, he almost went over everyone, and that could have been really, really bad. Obviously I want to beat up Adam Cole, but I don't want to just end him."