AEW Wrestling
AEW World Champion Chris Jericho Releases His Own Wine, Website Immediately Crashes
Celebrate the holidays with a little bit of the bubbly!
After defeating Hangman Adam Page and becoming the first ever AEW World Champion, Chris Jericho held a celebration backstage. Jericho berated the cheap salami and poor quality olives. However, Le Champion then cast his eyes upwards, spotting two bottles of champagne in an ice bucket. He exclaimed: "Ooh! A little bit of the bubbly!" and an internet meme was made.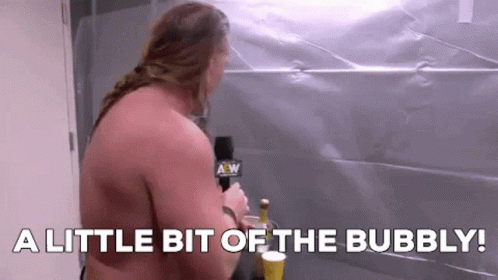 Now you can celebrate Christmas with A Little Bit Of The Bubbly.
During last night's episode of Dynamite, Jericho announced a partnership with Stephen Amell's Nocking Point Wines - who will sell "A Little Bit Of The Bubbly" sparkling wine.
In describing the wine, Jericho said: "A Little Bit Of The Bubbly sparkling wine is so tasty. It's gonna make normal wine, and beer, and vodka, and gin...taste like swill."
He proclaimed it was good enough for your Christmas dinner, even if you're a "weirdo" and have ham instead of turkey.
The wine can only be purchased from littlebitofthebubbly.com. Two bottles will set you back $46. Three bottles is $69. Six bottles is $138, and if you feel like you need a lot of the bubbly you can buy 12 bottles for $276.
After the website launched, it immediately crashed due to the high number of fans trying to gain access to the website. However, it was back online within an hour.
Previous article
Cody Rhodes Discusses AEW Only Doing Four Pay-Per-Views Per Year
Next article
Report: WWE NXT Commentator Mauro Ranallo In "Rough Shape"